Deposition of thin films using original technology.
Substrates: metals, semiconductors, insulators; organic and inorganic materials.
Applications:
Smooth, mirror-like coatings
Corrosion resistant coatings
Wear resistant coatings
Antibacterial coatings
Decorative coatings
Biocompatible coatings
Non-stick coatings: rubber non-stick
Conductive metallic and conductive non-metallic organic materials
Deposition of diamond like carbon on steel parts for dry lubrication and chemical and physical corrosion protection.
Textured or non-textured spherical metal and non-metal particles of 50—800 µm diameter.
Tungsten trioxide powder.
SBCC implant particles for biomedical research.
Boron nitride coatings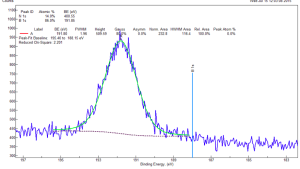 Sand-blasting services.
For more details, please do not hesitate to contact us.